A trowel for a clandestine church
A Dutch plain silver trowel with a plain silver handle, engraved on both sides of the trowel
Obverse:
'Ter gedagtenis van Jacobus Rijks en sijn huisvrouw Maria van Poelenburgh
De liefde verwint het al'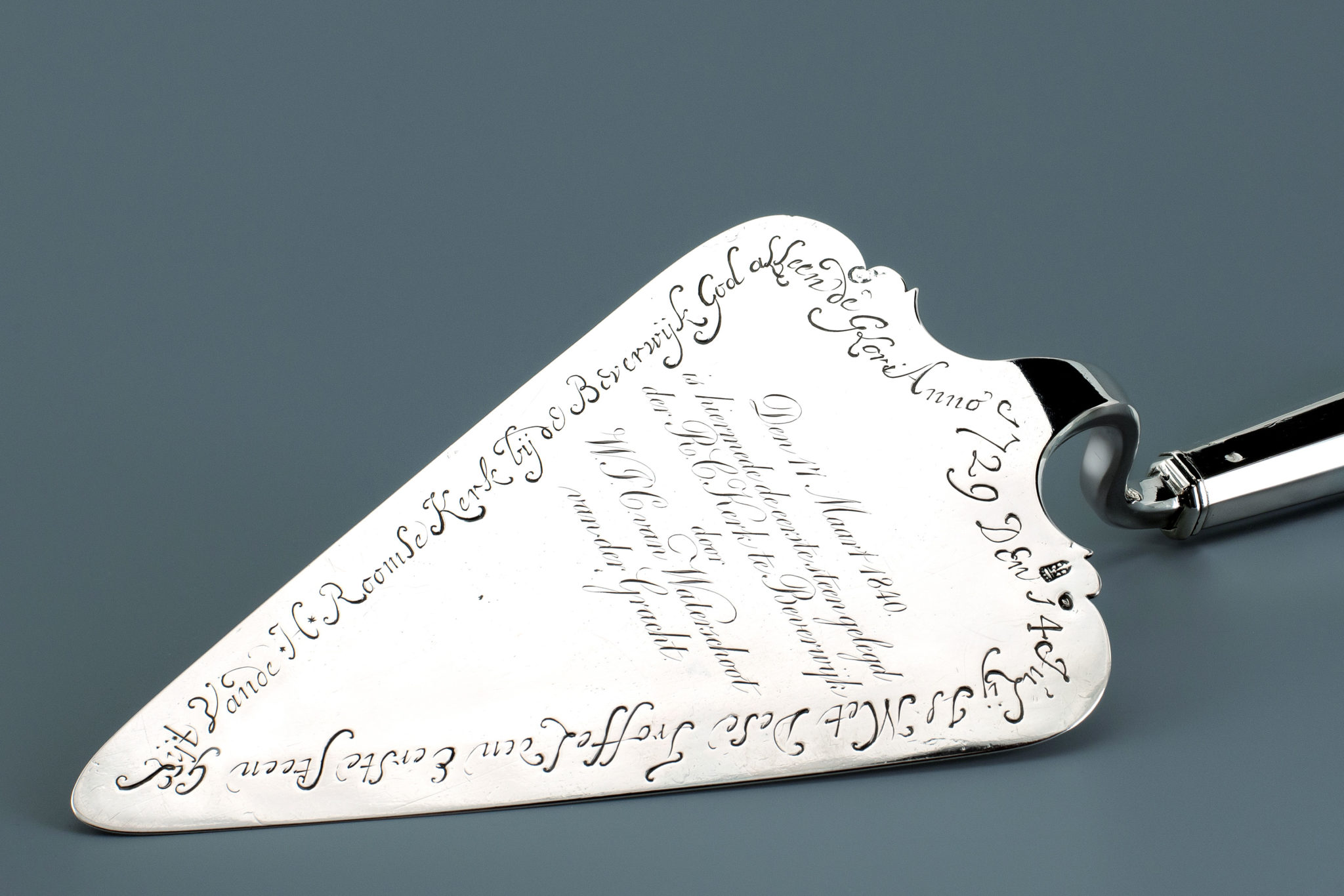 Reverse:
Anno 1729 den 14 julij is met dese troffel den eerste steen gelegd van de H. Roomse kerk bij de Beverwijk
God alleen de gloria'
In the center:
'Den 11 maart 1840 is hiermede de eerste steen gelegd der R.C. Kerk te Beverwijk
door W.J.C. van Waterschoot van der Gracht'
In 1643 the Catholics of Beverwijk and Wijk aan Duin built a modest (clandestine) church on the corner of Arendsweg and Heemskerkerweg. This house was called 'De Vogelsanck'.
In 1729 this house was completely renovated and enlarged.
Jacobus Rijks and Maria van Poelenburgh were both Catholic. Jacobus passed away in 1727 and Maria in 1729. It is therefore likely that a sum of their inheritance was left to the clandestine Catholic church in Beverwijk.
Provenance
Private collection, Germany